Completed in 2019, this mixed-use development incorporates modern multi-family architecture to create Eden Prairie's first transit-oriented apartment complex.
With spacious floor plans, modern finishes, green-conscious design, and on-site restaurants and retail, Elevate at Southwest Station offers residents the ideal blend of sophisticated living and neighborhood convenience for a completely new suburban experience.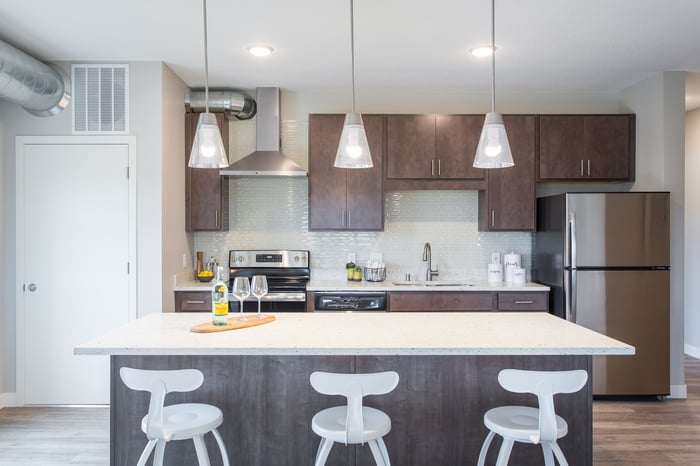 See additional photos from this project.
Modern Multi-Family Architecture at Its Finest
Elevate at Southwest Station is a mixed-use, transit-oriented development located off Technology Drive and Prairie Center Drive in Eden Prairie. This project consists of 222 market rate and affordable apartment units plus 13,000 sq ft of retail space at grade.
Its location near the light rail, retail (Shops at Southwest Station), and Purgatory Creek Park were determining factors in the number of apartments included in this project.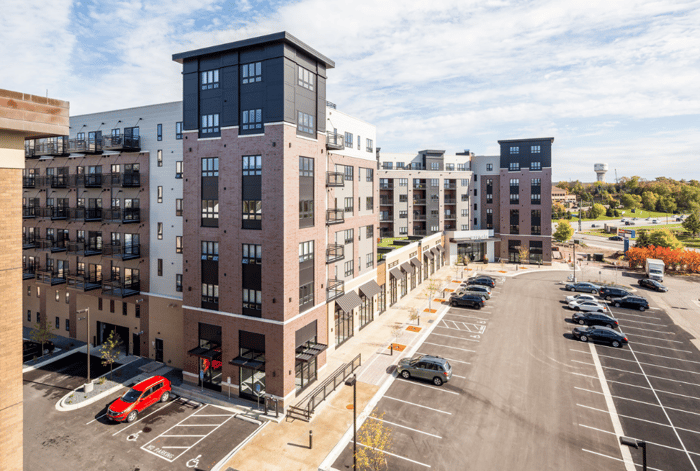 See additional photos from this project.


Being a transit-oriented development, the site design was carefully planned to have direct access to the Southwest Station, a multimodal transit hub that supports both commuter bus routes, a light-rail train stop, and a park and ride parking ramp. The project also sought to encourage pedestrian and bicycle use through sidewalk and trail connections. Decorative walks and landscaping were used to create these connections to the adjacent pathways and nearby Purgatory Creek Park. Conversely, these same paths were designed to allow visitors to reach the retail stores at the heart of the site without having to cross a vehicular route. Ample bicycle storage areas and a bike fix-it station were integrated into the project as well.
Amenities Galore For Residents
Situated in one of the Twin Cities' most dynamic communities, Elevate at Southwest Station gives new meaning to suburban living. Residents can take in the beautiful views at Purgatory Park, head outdoors to hit the trails, or grab a bite to eat at one of the many restaurant options right outside their door.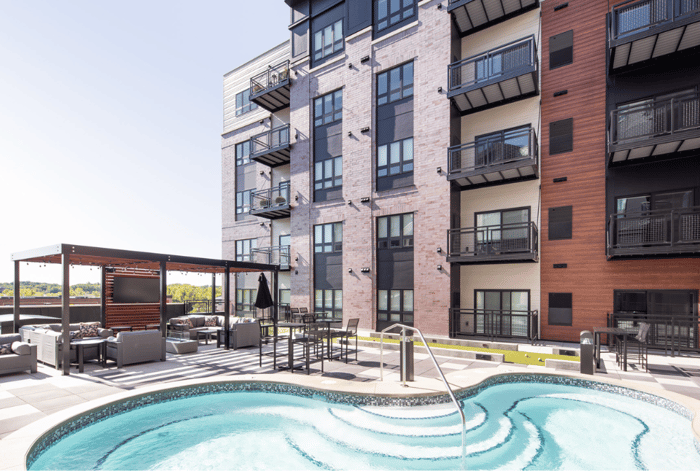 See additional photos from this project.
This complex offers a perfect blend of neighborhood conveniences with on-site retail and restaurants (including Five Guys, Gent, Good Clinic, PROSE Nails, and Brick & Bourbon) and high-end finishes and amenities.
All apartments include:
Energy-efficient stainless steel appliances
Quartz countertops
In-unit washer/dryer
Large closets
Central air
Abundant natural light
Patio access/balconies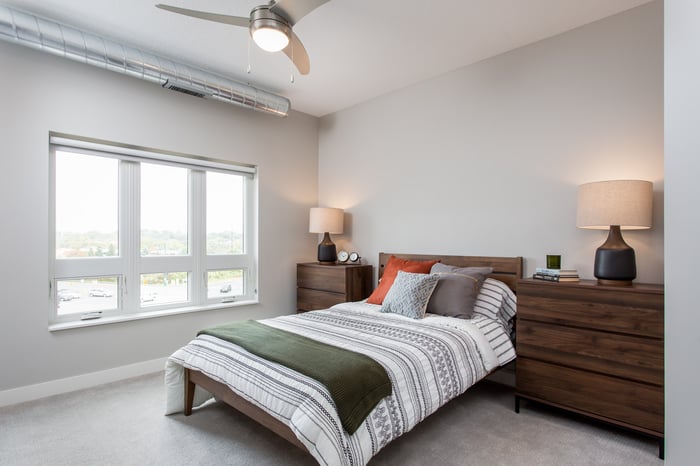 See additional photos from this project.
Plus, residents enjoy access to community amenities such as:
24/7 fitness center
Yoga studio
Community center
Co-working space
Coffee bar
Game room
Package center
Rooftop deck with plunge pool
Pergolas with grilling areas
Bocce court
407 parking stalls, including heated underground parking
Pet-friendly building with pet spa & bark park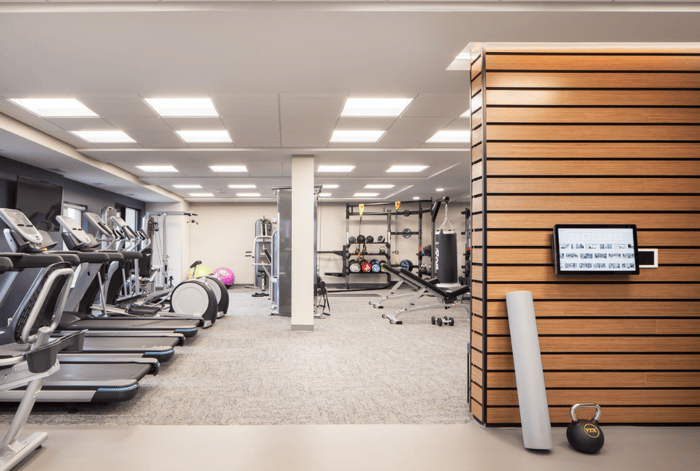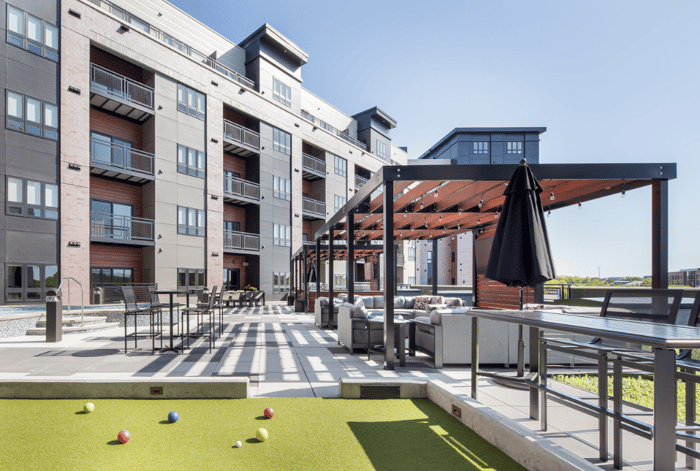 See additional photos from this project.
Plus, Elevate's convenient location offers quick and easy Metro transit access to downtown. Easy commute around the Twin Cities as well, with Highway 212 and Interstates 494, 62, and 169 nearby. Just minutes from Eden Prairie Center, Costco, Lifetime Fitness, and more.


Challenges We Faced
The site, which was previously developed as part of a larger multi-building commercial development, contained two failed restaurant buildings. Redeveloping this site meant fitting the desired number of apartments, new commercial space, and the associated parking into a confined space surrounded by other buildings and businesses that could not be disrupted during construction or upon completion of the project. Due to these challenges, it was crucial that we study site access, construction staging, vehicular circulation, and parking during the initial design. Our design team was highly collaborative with the adjacent businesses and property owners to assure a symbiotic coexistence when the project was complete.
This project also involved coordinating with more governmental or regulatory entities (such as Metro Transit, various city departments, and the watershed district) than we normally work with for one project, which created an additional challenge. Our team took this in stride with regular communication and meetings to keep all stakeholders engaged.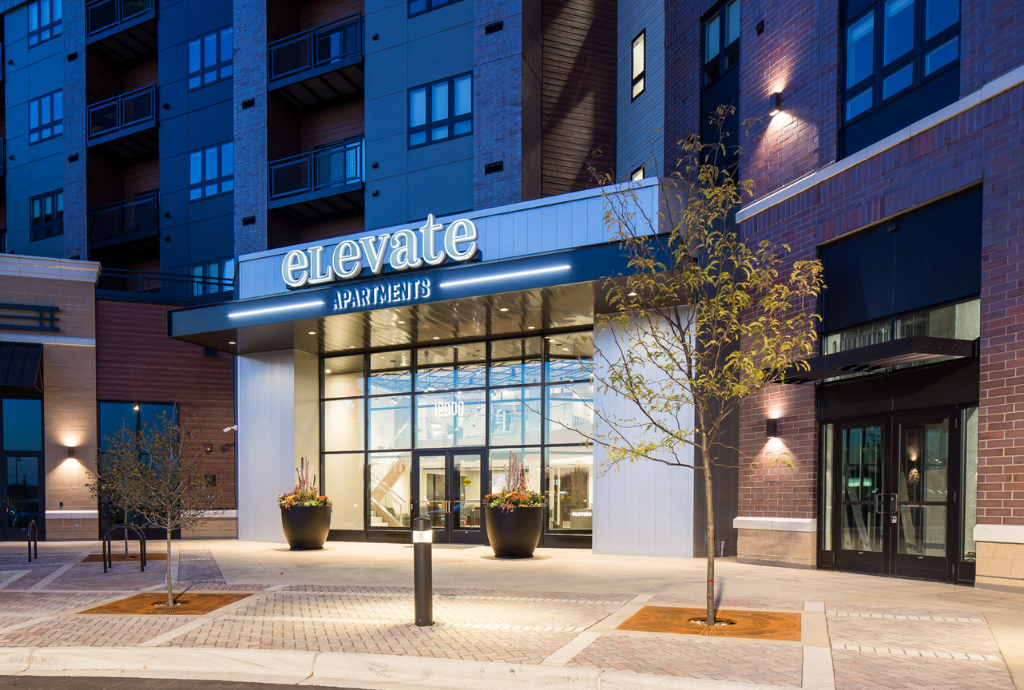 See additional photos from this project.
In the end, Elevate at Southwest Station represents a tremendous success for our team. Taking a desirable, yet challenging site and designing a development that worked within the requirements was no small feat.
Choose Kaas Wilson for Your Next Multi-Family Project
The team at Kaas Wilson are experts in modern multi-family architecture. In fact, we've won awards for it, including a 2019 Top Projects Award from Finance and Commerce for this very project!
We are also well-versed in HUD and LIHTC requirements, historic renovation, and other specialties that can help make your project a success.
Kaas Wilson Architects uses a collaborative approach to design award-winning specialized environments for work, home, and health. Contact us to learn how we can bring your next project to life.
Want to stay on top of new projects and other happenings at Kaas Wilson Architects? Join our list >>
Popular Posts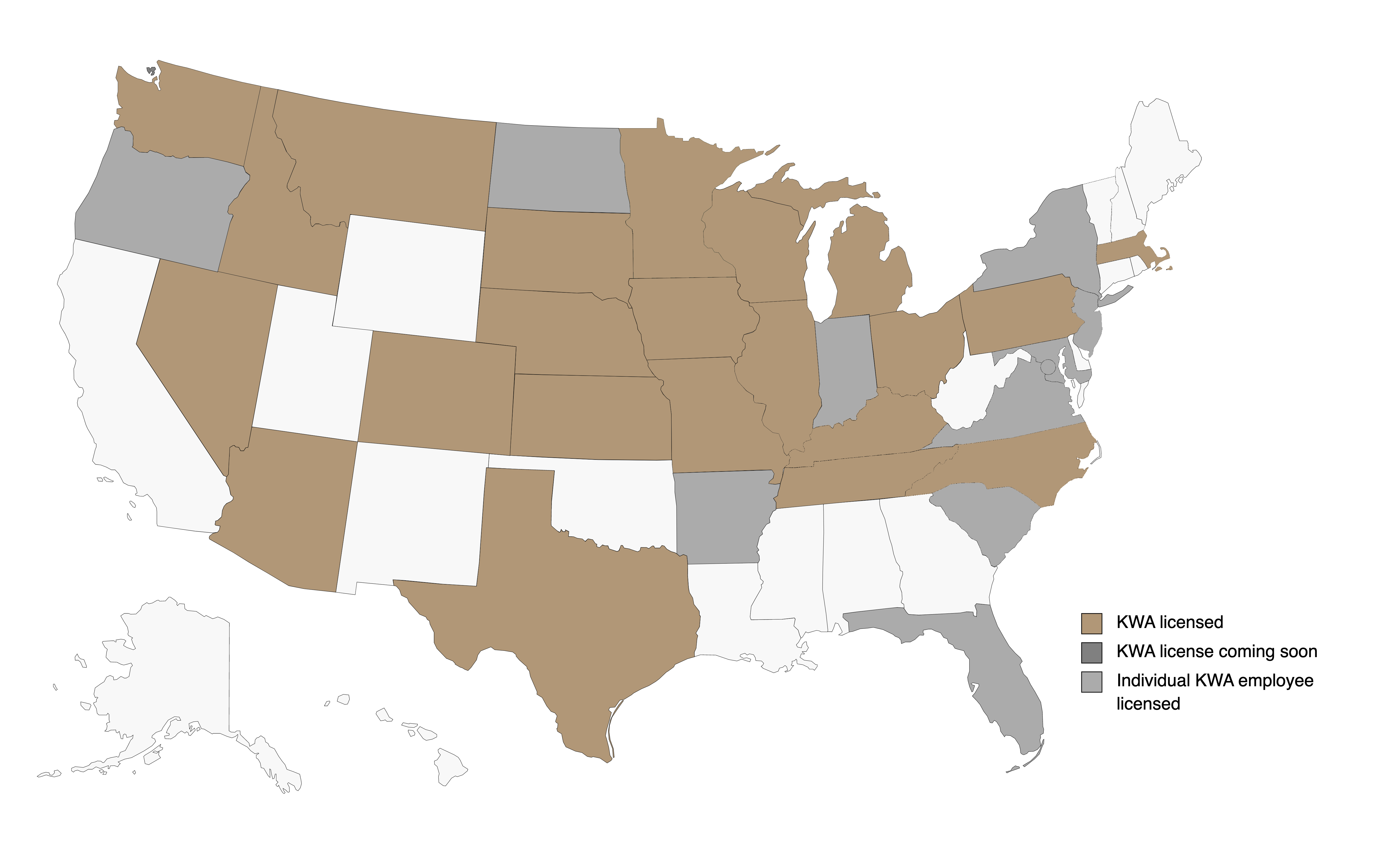 MINNEAPOLIS, June 22, 2023 (Newswire.com) -...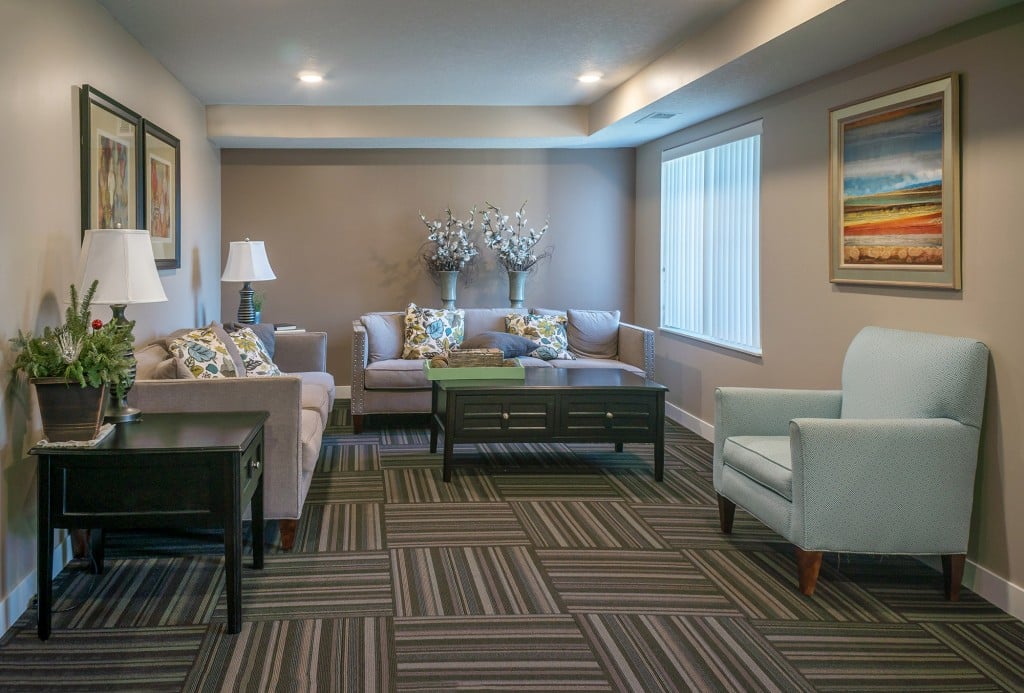 We recently sat down with KWA project...