EdAllies is a nonprofit organization focused on educational advocacy to ensure that every young Minnesotan has access to a rigorous and engaging education. With a mission as big as theirs, the EdAllies office space needed to accommodate their team as they worked toward these big-picture goals.
The Kaas Wilson design team was hired on to help build-out a new space to expand the EdAllies office. We also wanted to give the office's interior design an upgrade to ensure that the space reflected their branding.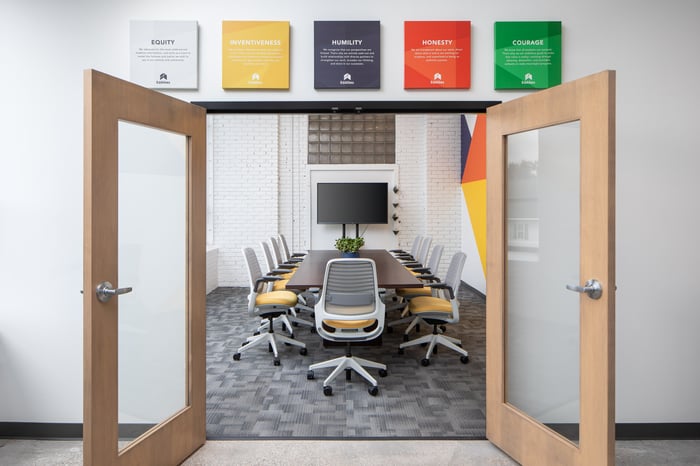 See additional photos from this project.
Renovation That Inspires Teamwork
The focus for this project was to renovate the office space so that it encouraged creativity and teamwork. We wanted to create an open, bright, collaborative space where team members could come together as a community and work toward their common goals.
While this was a relatively small space, our design team created a sense of openness with bright white walls and ceilings. Large glass windows were added to conference rooms and private offices to give the space a sense of interconnectedness. The open office layout also allows easy access to the city views from the large exterior windows, making any spot in the office an ideal place to work.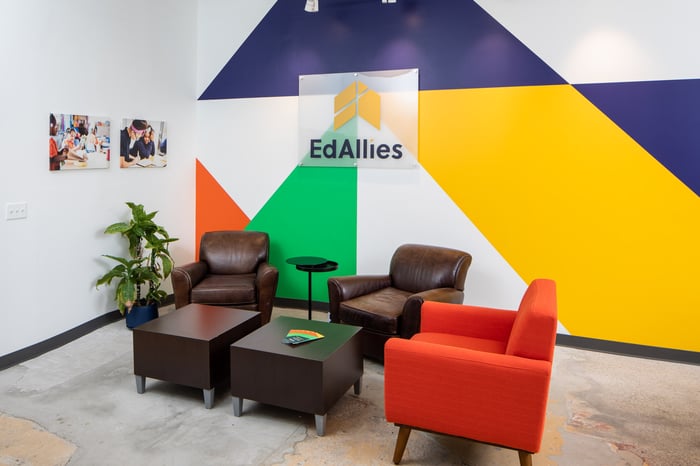 See additional photos from this project.
Through the intentional incorporation of simple paint accents and designs, the Kaas Wilson team brightened the space. Particular colors were chosen to reflect EdAllies' branding. Working closely with the client, we also repurposed some of their existing furniture. New, colorful furniture was also purchased in partnership with a furniture dealership.
Partner With Kaas Wilson Architects for Your Next Project
The EdAllies office renovation turned out beautifully. We are so happy that our team's skills and talents could be used in support of this nonprofit organization. Now, with their new and improved collaborative office space, the EdAllies team can focus on empowering Minnesota schools, students, and families.
Kaas Wilson architects designs specialized environments for work, home, and health, consistently producing award-winning projects using a team approach. Contact us to learn how we can help make your renovation a reality.
WANT TO STAY ON TOP OF NEW PROJECTS AND OTHER HAPPENINGS AT KAAS WILSON ARCHITECTS? JOIN OUR LIST >>
Popular Posts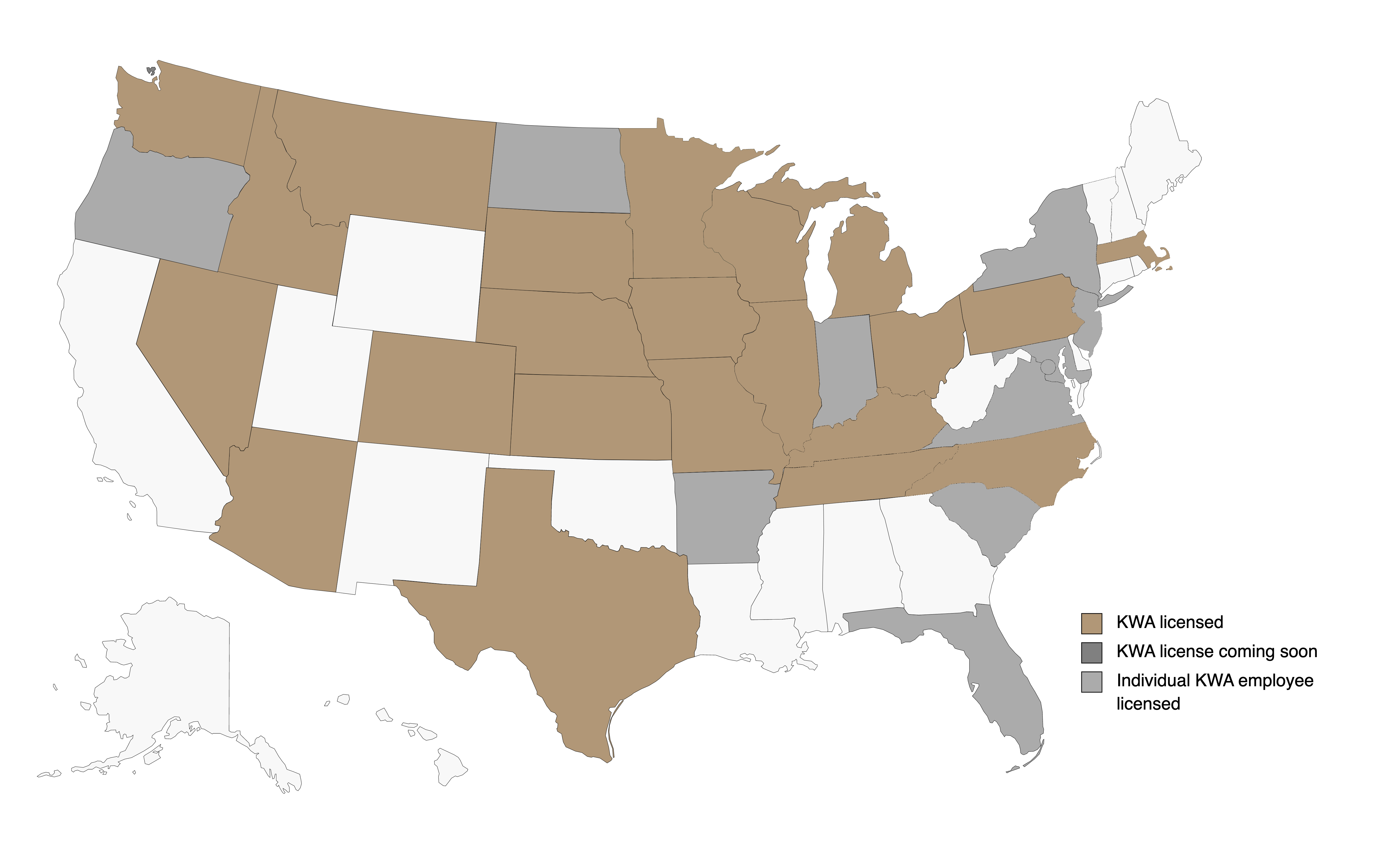 MINNEAPOLIS, June 22, 2023 (Newswire.com) -...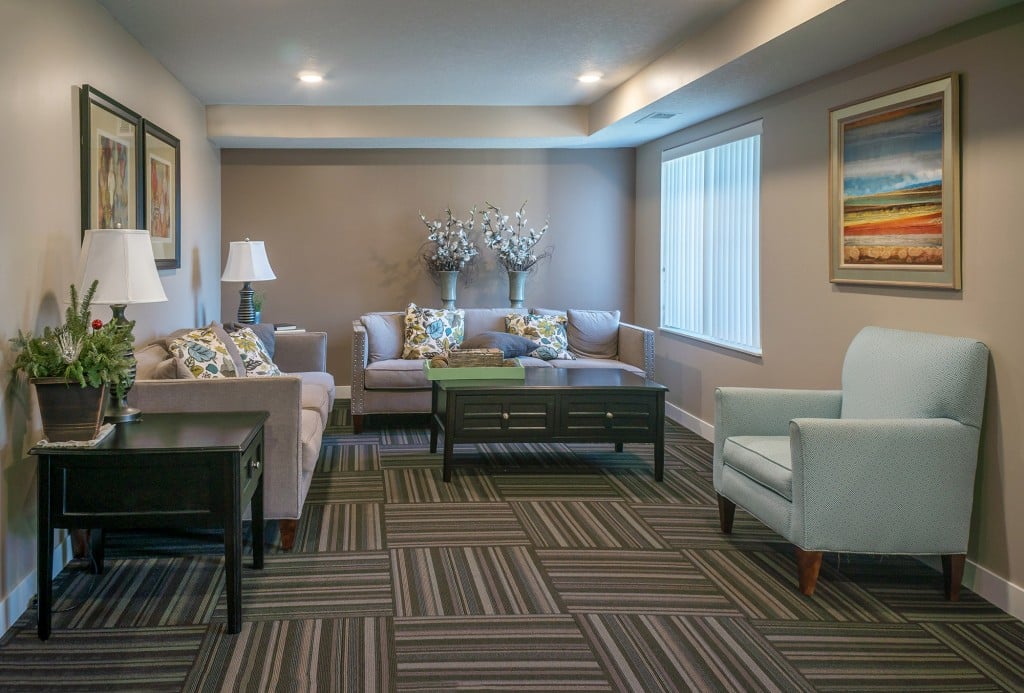 We recently sat down with KWA project...