Completed in 2016, Victoria Park Phase II joined its neighboring Phase I building to create a thriving, modern apartment complex in St. Paul. With lovely living spaces and breathtaking Mississippi River views, this market-rate housing complex provides residents with a stunning place to call home.

Multi-Family Residential Architecture Made Beautiful
Victoria Park Phase II is a beautiful five-story, 197-unit apartment complex overlooking the Mississippi River in St. Paul. Highlighting the spectacular river views is what drove this project and design.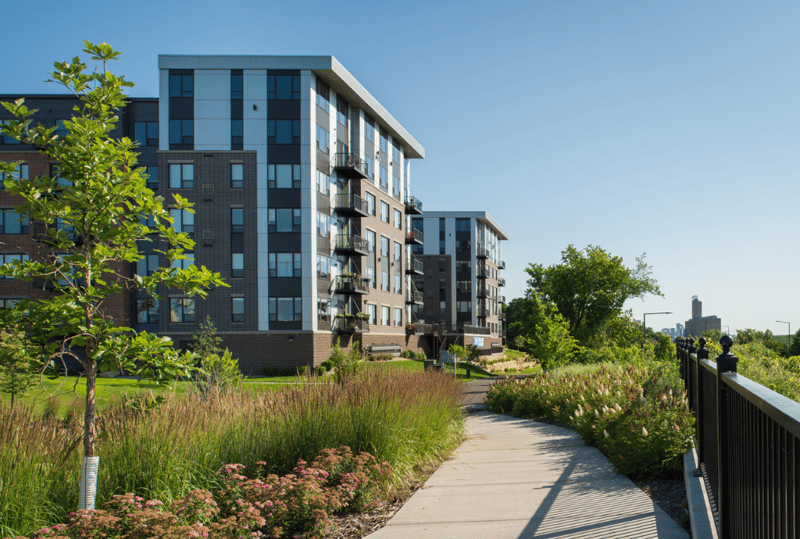 See additional photos from this project.
The units offer open and spacious floor plans with modern lines and warm wood details. Gleaming wood floors, designer cabinets, and granite countertops add luxury, while big windows provide stunning riverfront views and plenty of natural light.
Our team, led by Project Managers Kim Behrens and Ben Delwiche, was thrilled to take on this different and exciting project. And as Kim's first five-story building, this build was an ideal opportunity for professional development—something we value highly here at Kaas Wilson.
Challenges This Project Posed
Some of the Land Was Contaminated
The land this project sits on was an abandoned railroad line, part of which was contaminated with oil. The oil sat on top of bedrock below the surface of the site, so it had nowhere to go, and we could not build on the contaminated area. In order to make the best use of the land, our team studied how best to maximize the use of the site and the position of the building. Through our iterative design process, we determined the ideal solution was to locate the surface parking for the complex in this area, while positioning the building to make the most of the remaining buildable area and the views of the river valley.
The Building's Height Required Many Materials To Be Non-Combustible
One of the challenges we routinely face with multi-family residential architecture is that, because of the height of these buildings, there are often limitations to the materials that can be used.
Because this is a five-story building, many materials and structural elements were required to be non-combustible or fire-resistive. From a building code perspective, this meant the use of materials like foam plastic insulation and wood were restricted or strictly limited. In the end, our team embraced the code requirements, seamlessly integrating them into a beautiful structure.
The Benefits Victoria Park Phase II Provides for Its Residents
Situated in an engaging, up-and-coming St. Paul neighborhood, this complex offers convenient access to downtown St. Paul, the MSP Airport, and a wide variety of shopping and dining options. Bike trails along the Mississippi River give residents opportunities to enjoy nature without leaving the city.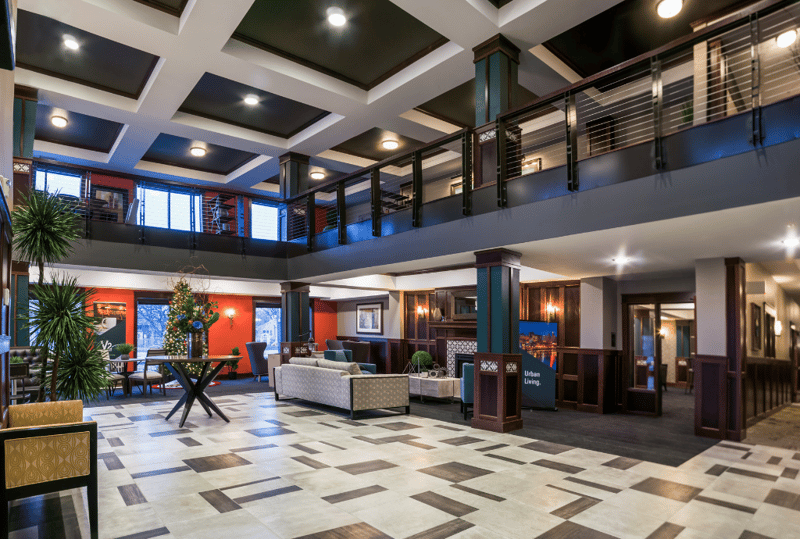 Alongside Victoria Park Phase I, this development provides residents with a choice of layouts from studios to two-level penthouse plans. Each unit showcases an array of high-end finishes, including open floor plans, gourmet kitchens, energy-efficient appliances, and private balconies.
Residents also enjoy access to amenities such as an outdoor pool and sundeck, a gas fire pit table, a state-of-the-art fitness center, a 24-hour coffee bar, resident lounges with free WiFi, professional onsite management, and abundant parking.
Partner With Kaas Wilson Architects for Your Next Project
We love how this project turned out, and we are immensely proud of our team's hard work to make it come to life! We love creating structures that enhance the existing beauty of their surroundings, and Victoria Park Phase II certainly fits that bill.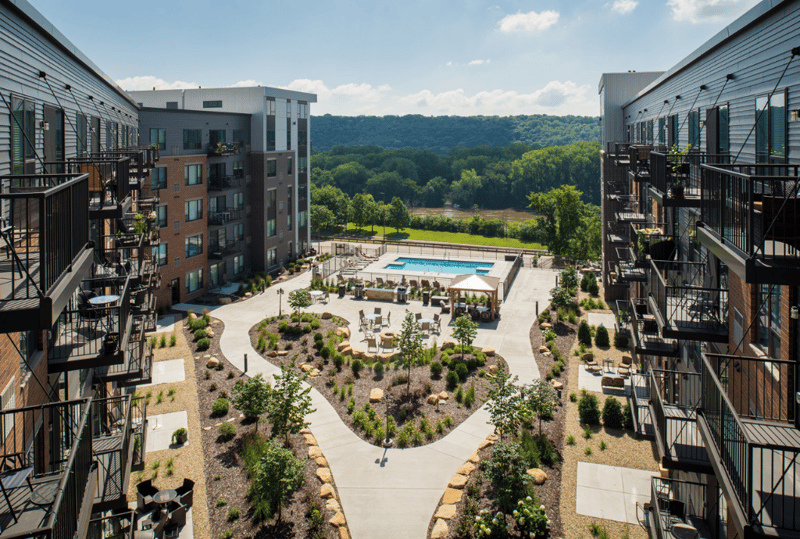 See additional photos from this project.

Kaas Wilson architects designs specialized environments for work, home, and health, consistently producing award-winning projects using a team approach. Contact us to learn how we can help make your ideas a reality.
Popular Posts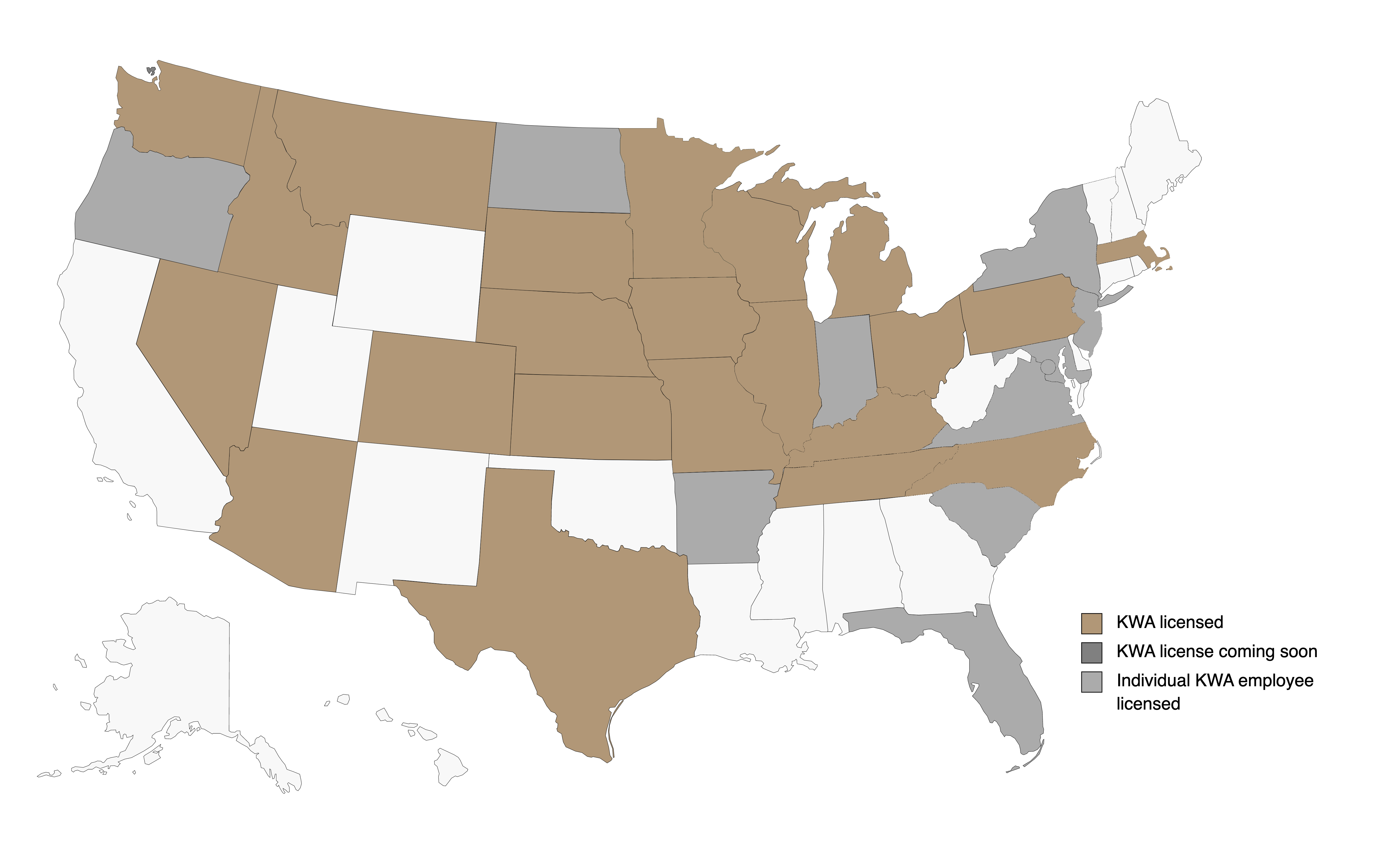 MINNEAPOLIS, June 22, 2023 (Newswire.com) -...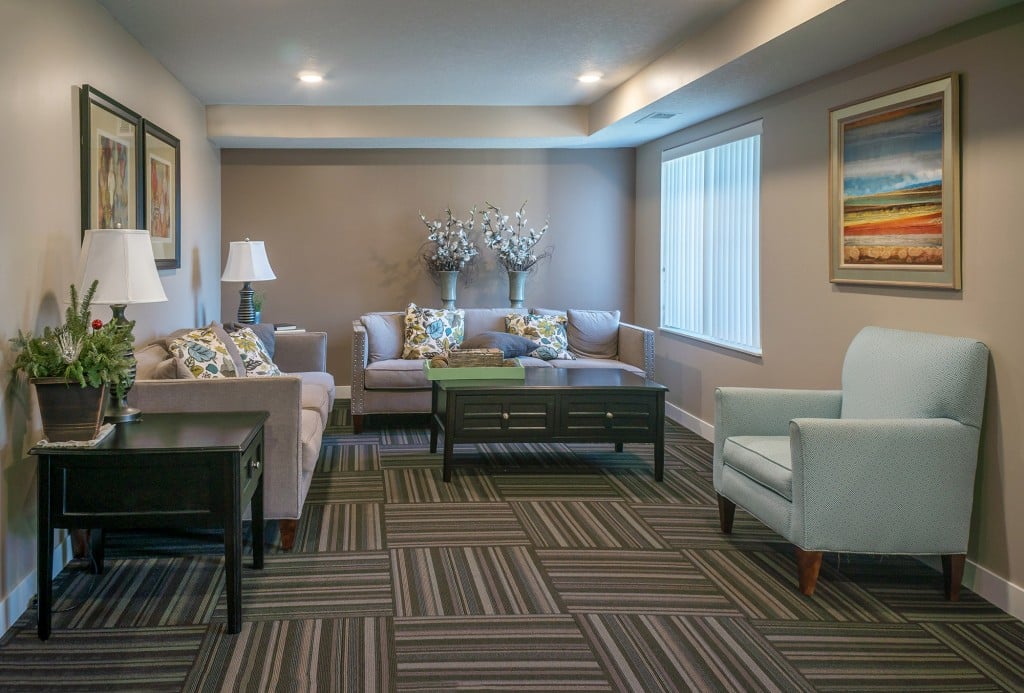 We recently sat down with KWA project...