Situated on the edge of downtown St. Paul, The Jax building stood like a sentry over the Lowertown Historic District for over 100 years.
So, when the Kaas Wilson team was asked to spearhead the renovation of the underutilized warehouse, we were thrilled. In developing The Jax apartments, not only did we preserve a piece of Lowertown's artistic history, but we also gave local residents a living space well-suited to their artistic lifestyle.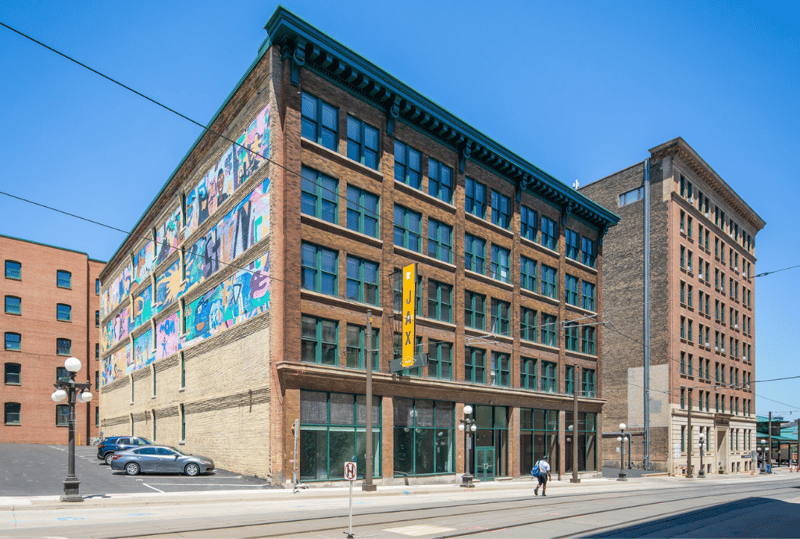 See additional photos from this project.


The Jax: A Modern Love Letter to Lowertown's History
The Jax is a 5-story, 48-unit apartment building offering landmark living in one of St. Paul's most historic and vibrant neighborhoods. Built in 1909, the building was originally used as a grocery store. The Jax Manufacturing company (which produced automobile seat covers) moved in years later.
Fast forwarding several decades, The Jax building took on an artistic and philanthropic role by hosting artist lofts. In 2004, activist and artist Ta-coumba T. Aiken painted the Gillette Children's mural on the back of the building. Unofficially titled "Be Nice," the work is a recreation of artworks completed by critically ill and disabled children at Gillette Children's hospital, sourced by the Children's Healing Arts Initiative.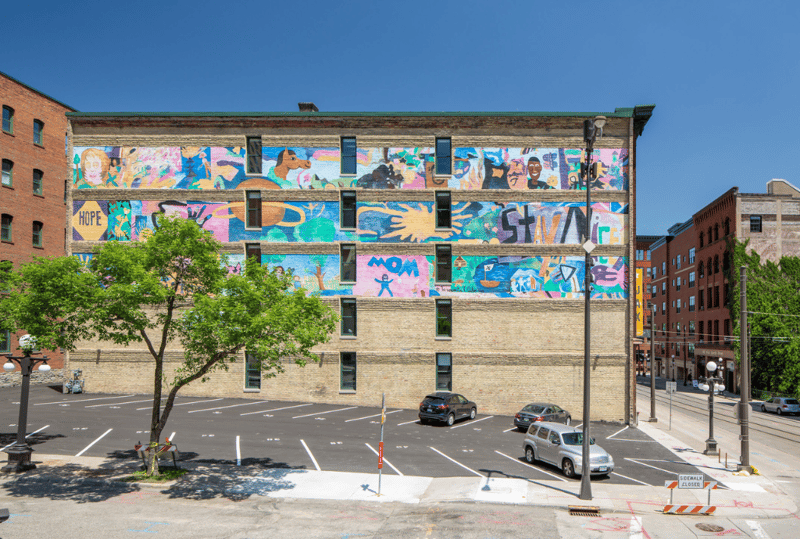 See additional photos from this project.
Through the historic building restoration process, this inspiring mural is one of the many features that the Kaas Wilson team was able to preserve.
Tributes to the original structure can also be seen in each apartment's interior architecture, featuring original oversized windows, luxury vinyl plank flooring, and exposed brick. Other unique details include original floor tiles, oak stairs, and a classic wrought-iron elevator cage, all painstakingly preserved from the original interior design.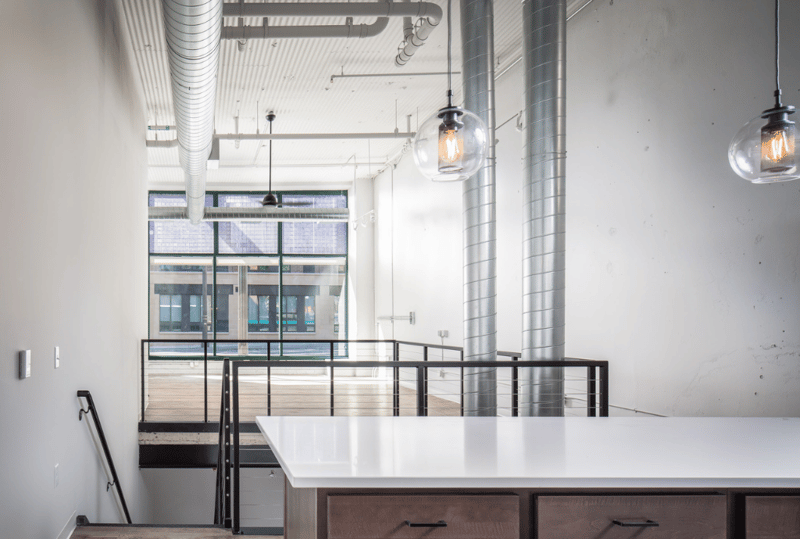 Residents at The Jax can choose from a variety of modern 1-2 bedroom apartment and loft floor plans, with unit types spanning from Den, Mezzanine, Live Work, and Skylight options. The building's interior architecture capitalizes on the ample natural light, exposed ceilings, concrete floors, and designer fixtures which give The Jax apartments a contemporary, yet timeless urban feel.

Modern amenities within the units include quartz kitchen countertops, stainless steel appliances, in-unit front loading washers and dryers, and french door refrigerators.
Residents can also enjoy a community room, theater, and fitness center within the building.
The Perks of Historic Building Restoration
One major benefit of this project was the Historic Tax Credit. An incentive for developers to revitalize and restore historic buildings, this Tax Credit entitles developers a 20% federal tax credit on qualified renovation expenses. The state of Minnesota also has a matching credit, so the incentive can be as much as 40%.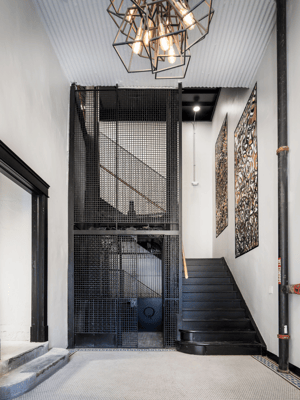 The Historic Tax Credit program has been used to revitalize historic communities across the nation by turning centuries-old buildings into contributing spaces. In just the last 10 years, Kaas Wilson has been involved in eight projects that utilized this program!
Thanks to the Historic Tax Credit, we were able to turn The Jax into viable apartment housing for the Lowertown District residents.
Partner With Kaas Wilson Architects for Your Next Project
The Kaas Wilson team is extremely proud of what we were able to accomplish with this historic building restoration project. Through a thoughtful blend of vintage detail and creature comforts, our team was able to make The Jax apartments both a homage to another era, and a tribute to the modern culture of the Lowertown District.
Kaas Wilson architects is a unique architectural design firm using a collaborative approach to design specialized environments for work, home, and health. In conjunction with our clients and general contractors, we consistently produce award-winning projects. Contact us to learn how we can help bring your next project or renovation to life
Popular Posts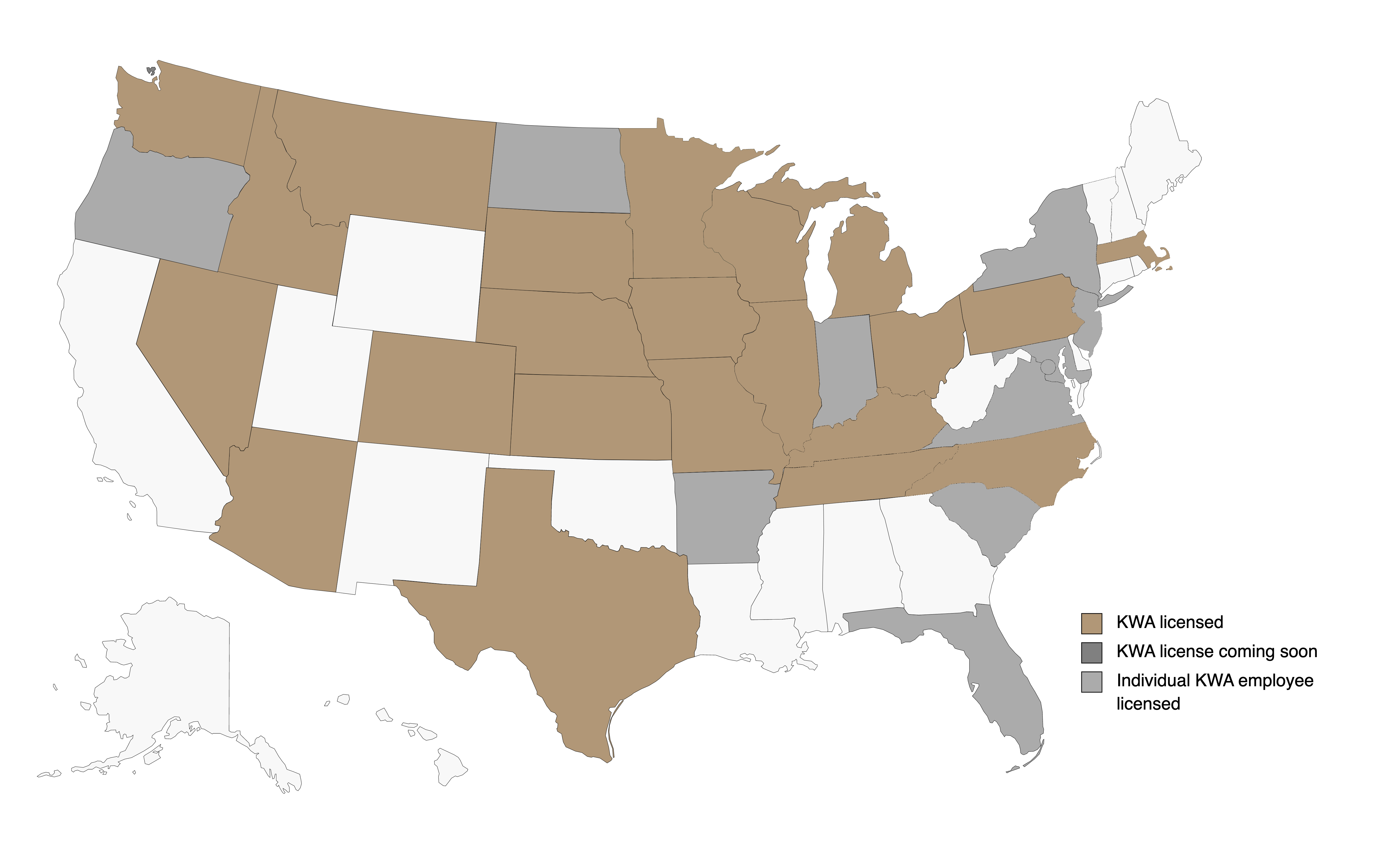 MINNEAPOLIS, June 22, 2023 (Newswire.com) -...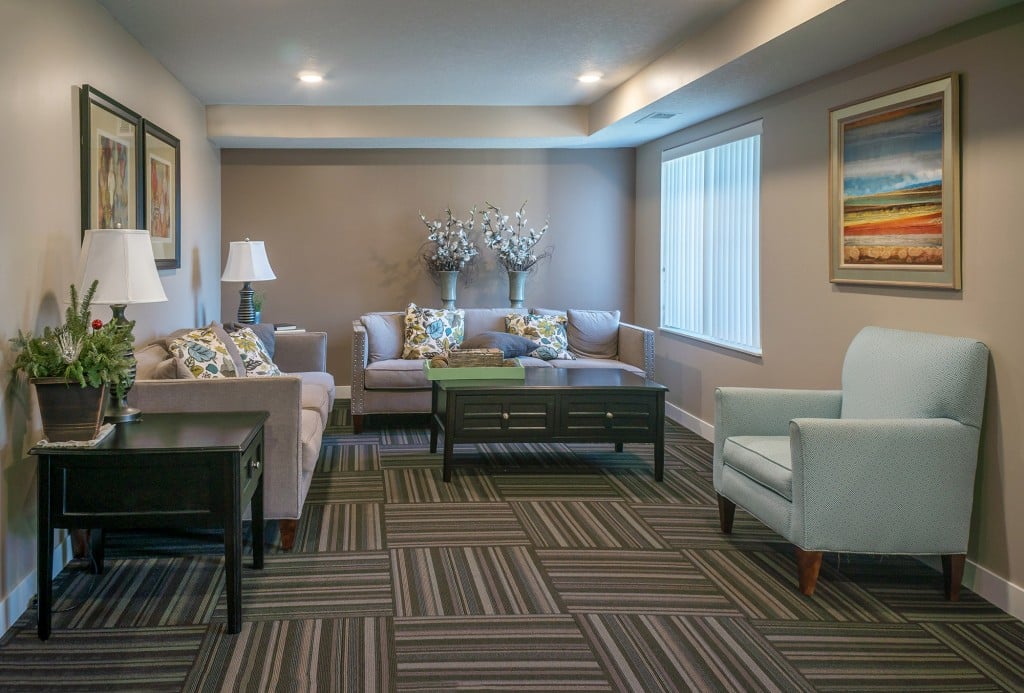 We recently sat down with KWA project...