Nestled away in a quiet area near Normandale Lake and Hyland Lake Park Reserve is the Amira Choice Bloomington senior living community. At Amira Choice, senior residents are nurtured in beautifully designed spaces, both inside and outside the community.
Elegantly designed to meet the needs of Bloomington's aging population, Amira Choice encourages independence, socialization, and a sense of belonging, while simultaneously emulating leisure and luxury.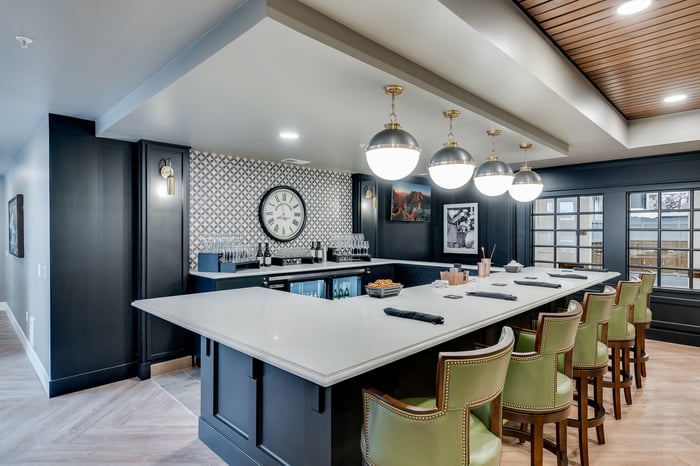 See additional photos of this project.
Senior Living Architecture That Makes Sense
At Amira Choice, residents can choose from an array of floor plans designed with the needs of seniors in mind, including bright and spacious studio, 1-bedroom, and 2-bedroom apartments.
With high ceilings, ample sunlight, individual climate control, and adaptable or accessible bathrooms, each apartment is designed so that senior residents can feel comfortable in their chosen spaces. The adaptability of each area encourages residents to feel secure in knowing that they can age in place.
True to their name, Amira Choice offers a variety of lifestyle and care choices for senior living, including Independent Living, Assisted Living, Memory Care, and Enhanced Care. The architectural design of Amira Choice ensures that all senior living environments include features that correlate with the necessary level of care.
Independent Living and Assisted Living apartments provide residents with a full-size kitchen, an in-home washer and dryer, and a private deck or patio. Memory Care and Enhanced Care apartments each have a private bathroom and seating area. Memory Care apartments also offer a convenient kitchenette.
Additional interior design features include quartz countertops, stainless steel kitchen appliances, and private and public wifi.
Amenities-Focused Senior Living
Amira Choice Bloomington emphasizes their extensive amenities and programming. With this in mind, our team at Kaas Wilson incorporated thoughtful senior living architecture and interior design to compliment the client's focus.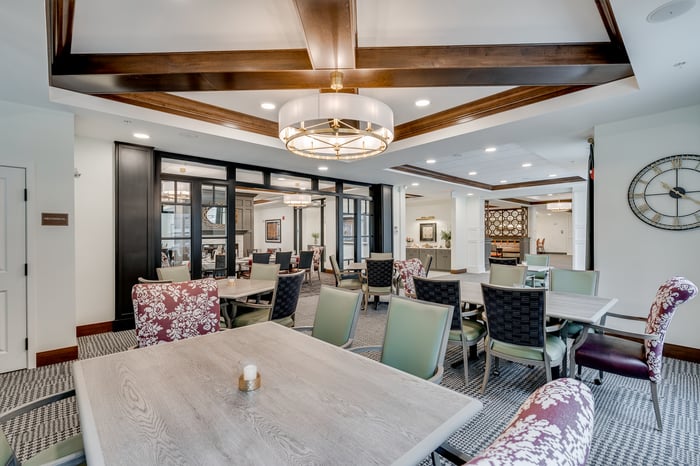 See additional photos of this project.
On the first floor, bright and airy fitness and yoga studios are available for residents who want to focus on their physical health. Seniors in need of fresh air may stroll through the beautifully designed courtyard, or enjoy the community gardens. Socialites of the community may enjoy the cozy library, community and craft rooms, or pub and bistro for happy hour.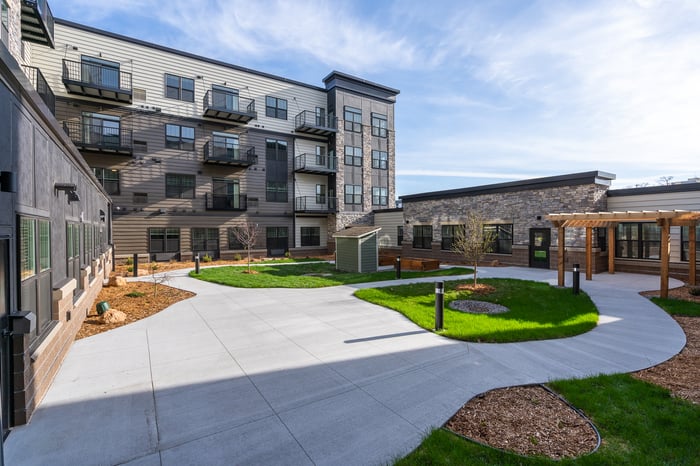 Partner With Kaas Wilson Architects for Your Next Project
Our team at Kaas Wilson is highly experienced in developing senior living architecture and interior design. We were thrilled to get the chance to take on this challenge, and are proud to add this feat to our list of beautifully designed senior living projects. Led by Project Manager Griffin Jameson, it's safe to say that the Amira Choice Bloomington senior housing community has successfully provided comfort and luxury to the senior residents of Bloomington.
Kaas Wilson architects designs specialized environments for work, home, and health, consistently producing award-winning projects using a team approach. Contact us to learn how we can help make your ideas a reality.
WANT TO STAY ON TOP OF NEW PROJECTS AND OTHER HAPPENINGS AT KAAS WILSON ARCHITECTS? JOIN OUR LIST >>
Popular Posts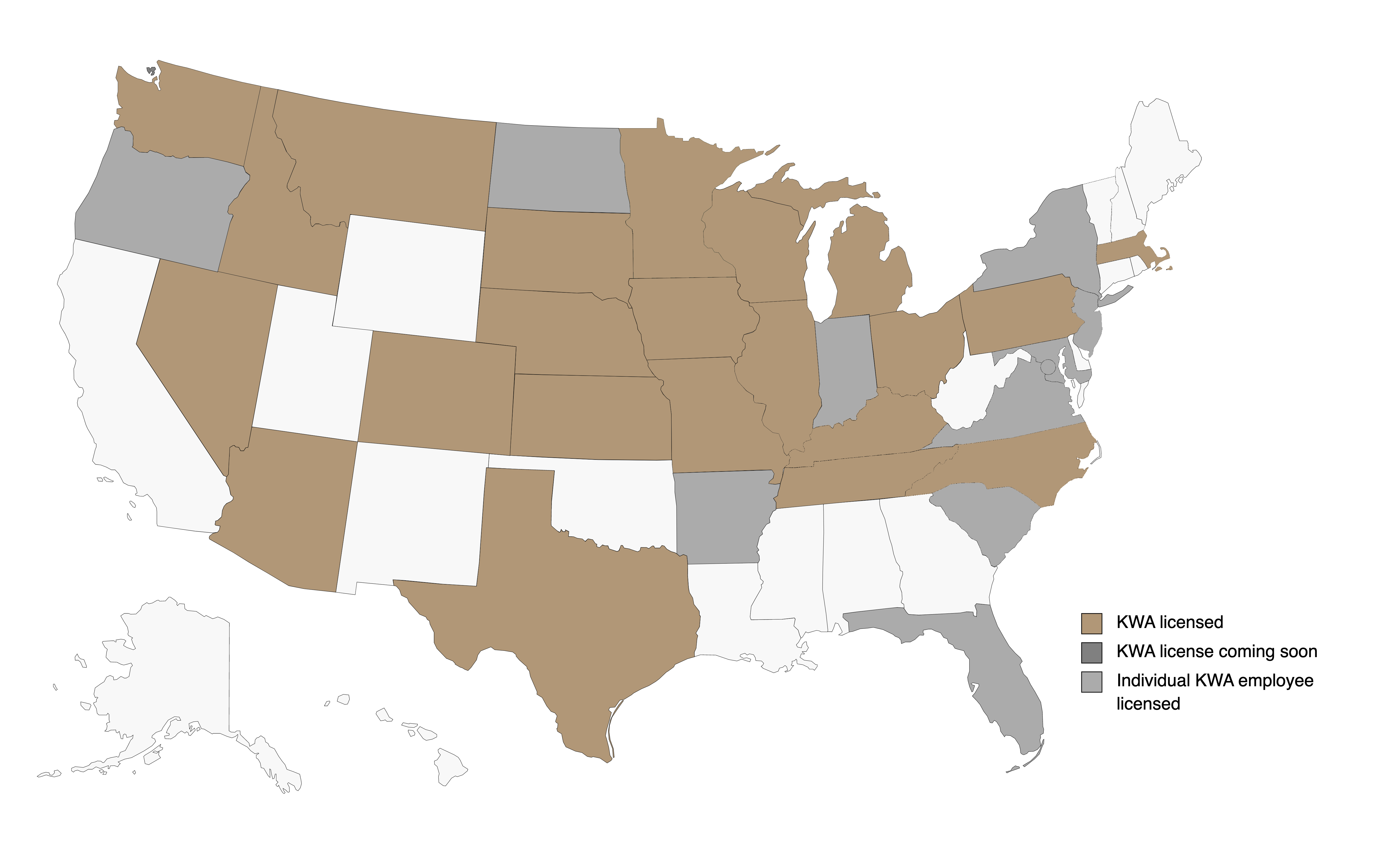 MINNEAPOLIS, June 22, 2023 (Newswire.com) -...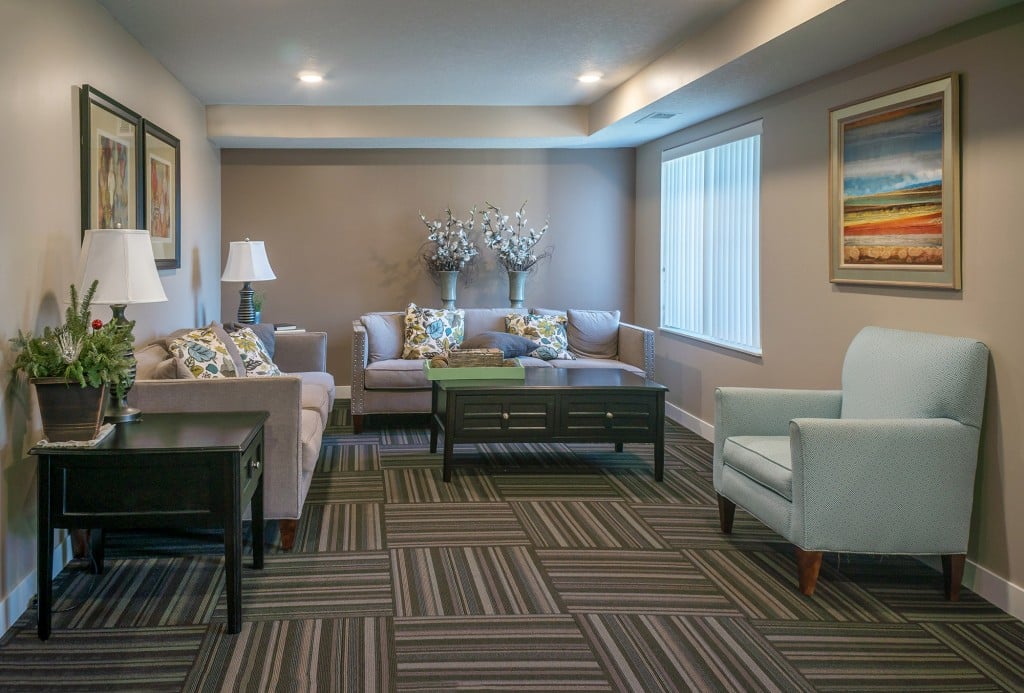 We recently sat down with KWA project...