Verdant Apartments
Affordable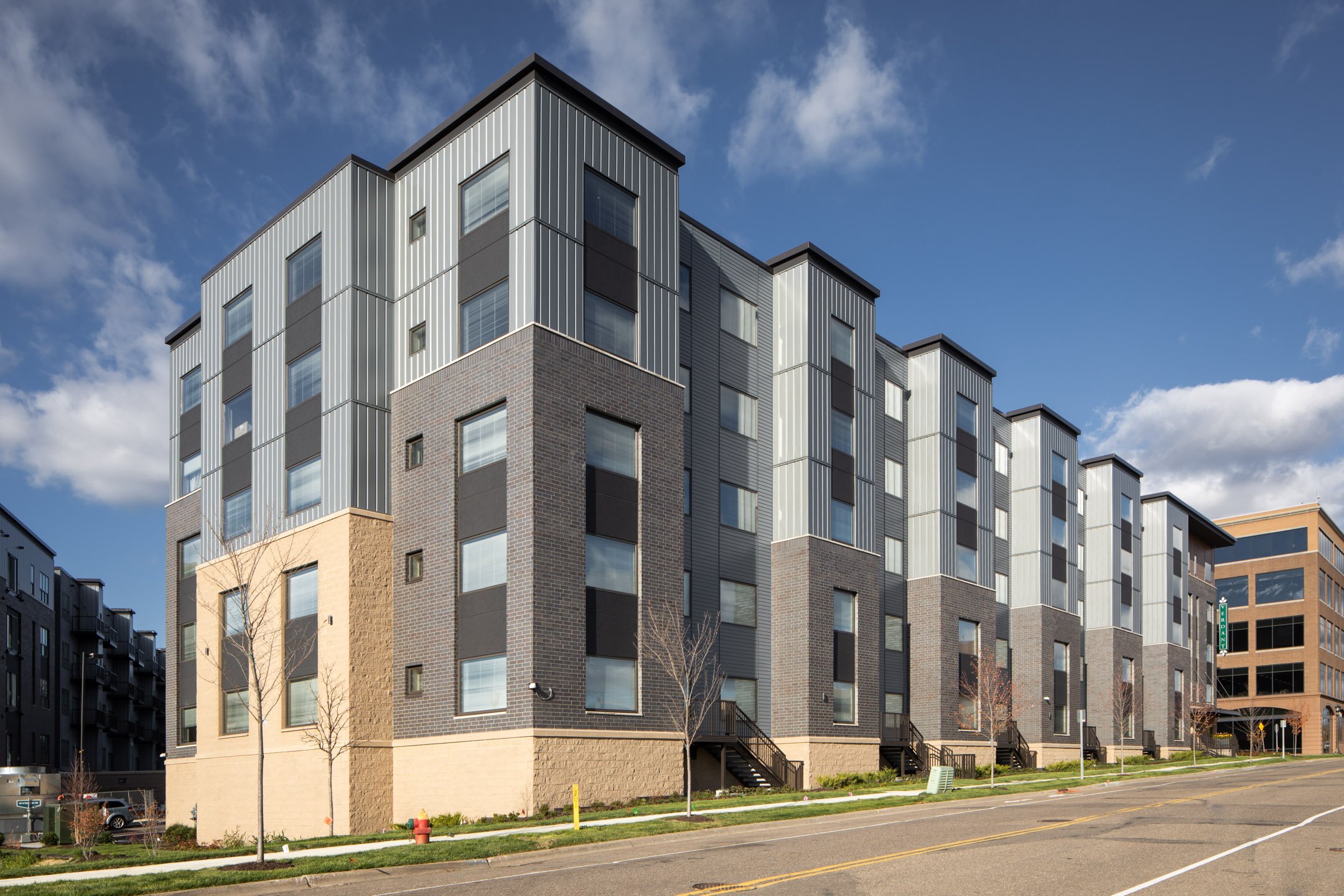 About the Project
Verdant Apartments is a five-story, wood-framed, 82-unit affordable multi-family housing project in the West Side Flats neighborhood of St. Paul, near the Mississippi River.
This project utilizes modern multi-family architecture, including a concrete and masonry underground parking garage on the lowest level with 72 covered parking stalls. The parking garage's footprint is larger than the residential building above, creating an outdoor plaza space that is used for a tot lot and two accessible surface parking stalls.

As a result of the developer's partnership with the City of St. Paul, the project took on the ambitious goal of becoming only the second multi-family building in Minnesota to achieve the Phius (Passive House Institute US) certification.
Project Highlights
To meet the high R-values required for Phius certification and the non-combustibility requirements of the building code, our team worked together to design a double wall insulated with mineral wool.
This project incorporated sustainable design, with an extremely rigorous number of building-science-based high-performance features leading to very low estimated energy use.
The interior design took inspiration from this project's name, "Verdant," meaning "the color of lush grass and vegetation". The colors were inspired by nature's color palette, including natural wood tones.
High-quality durable materials were selected to minimize future maintenance. All interior materials were specified to meet the requirements of the

EPA indoor airPLUS program

to ensure great indoor air quality for building residents.
The result is distinctly modern multi-family architecture: a sleek, contemporary look aided in part by the lack of mechanical penetrations and large windows free of mullions. Both were choices made to increase building performance and to make the project stand out from most wood-framed multi-family projects.
Project Details
Client: Sherman Associates

LOCATION: St. Paul, MN
tYPE: Affordable
STATUS: COMPLETED 2021
SCALE: 123,137 SQ
ft
KWA Team: Petro Megits, Nick Conniff, Link Wilson, & Sarah Stanke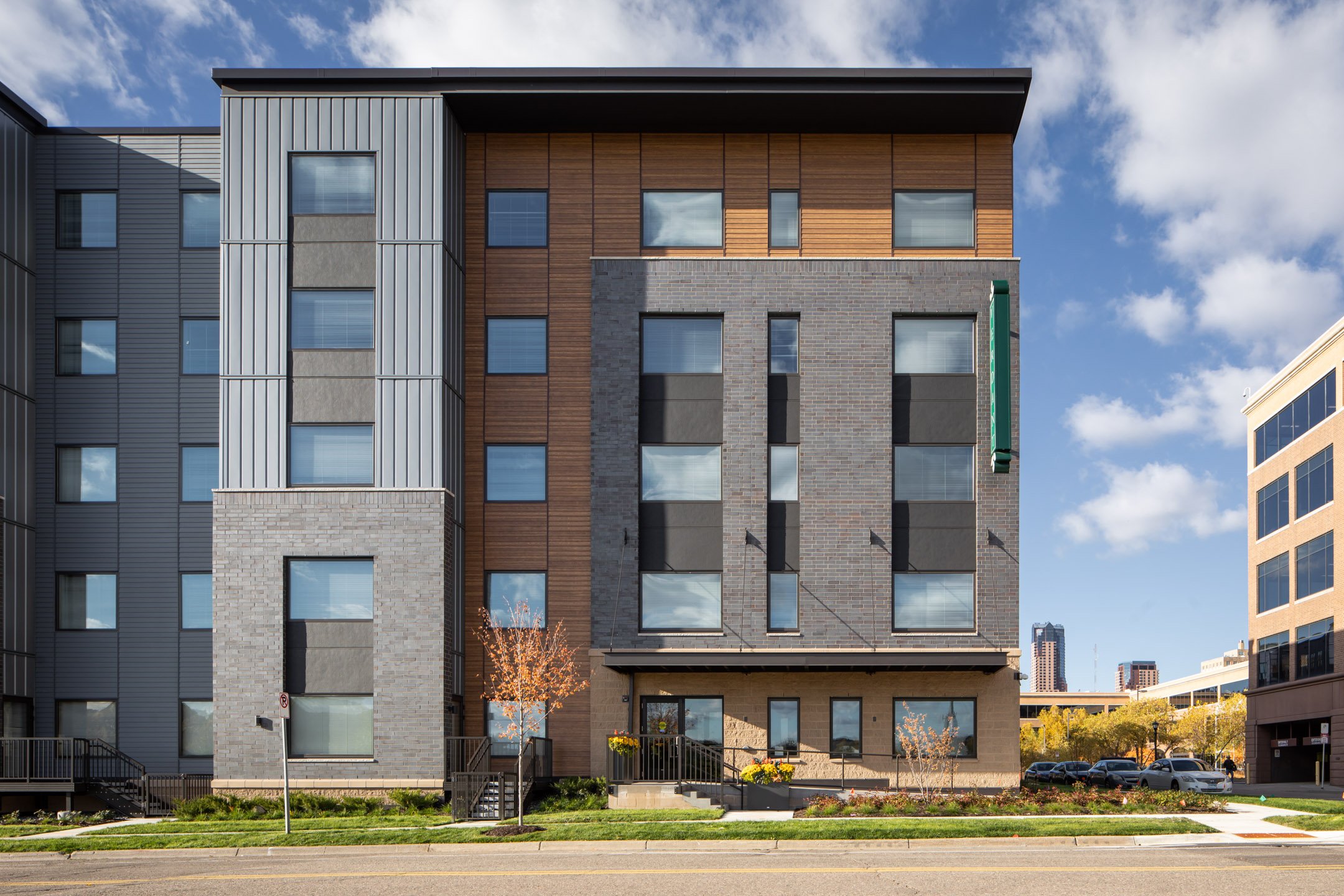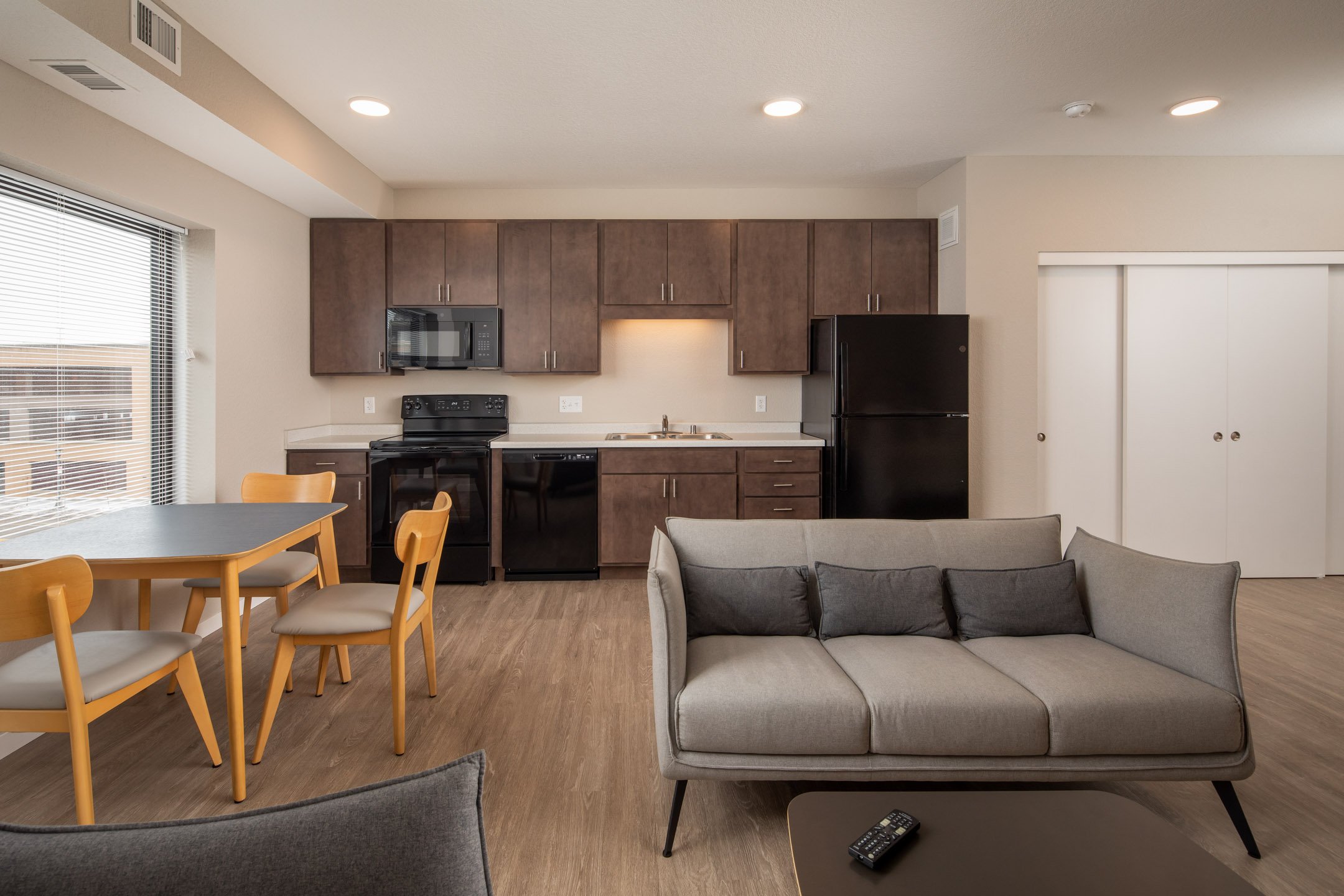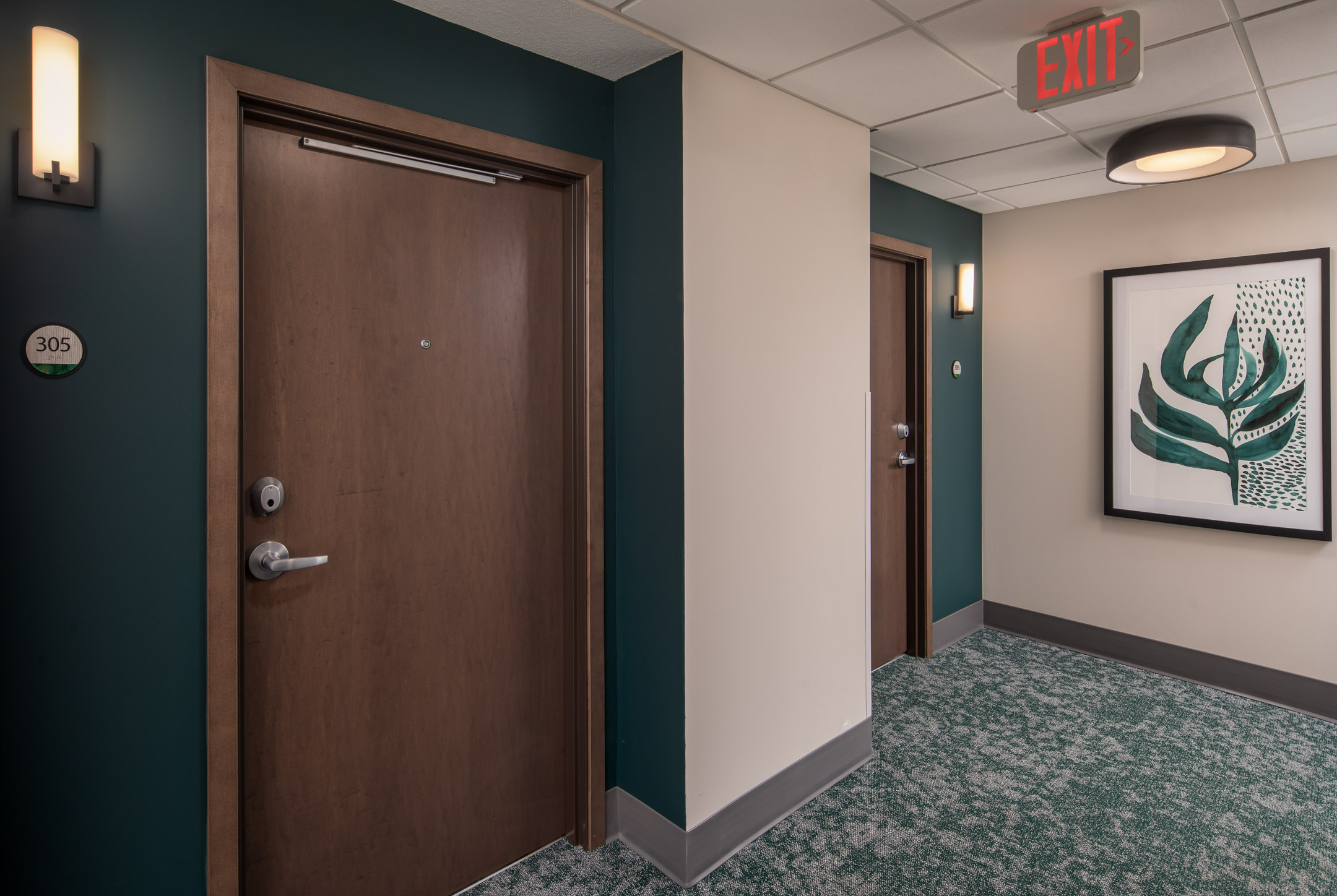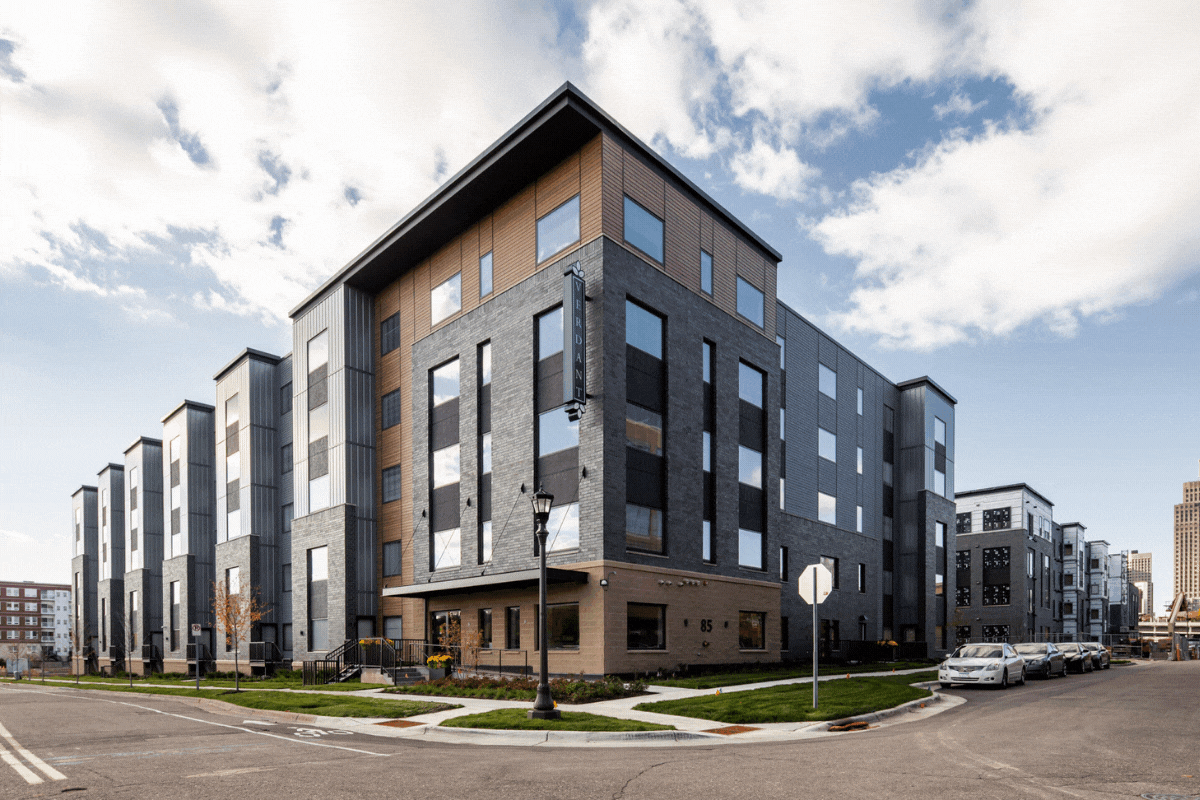 Gallery

Sed ut perspiciatis unde omnis iste natus error sit voluptatem accusantium doloremque laudantium, totam rem aperiam, eaque ipsa quae ab illo inventore veritatis et quasi architecto beatae vitae dicta sunt explicabo.
General Contractor: Frana Companies
Civil/Structural Engineer: BKBM
MEP Engineer: Cain Thomas Associates Inc.
Passive House Consultant: Precipitate, PLLC