Prairie Bluffs
Interiors, Senior Living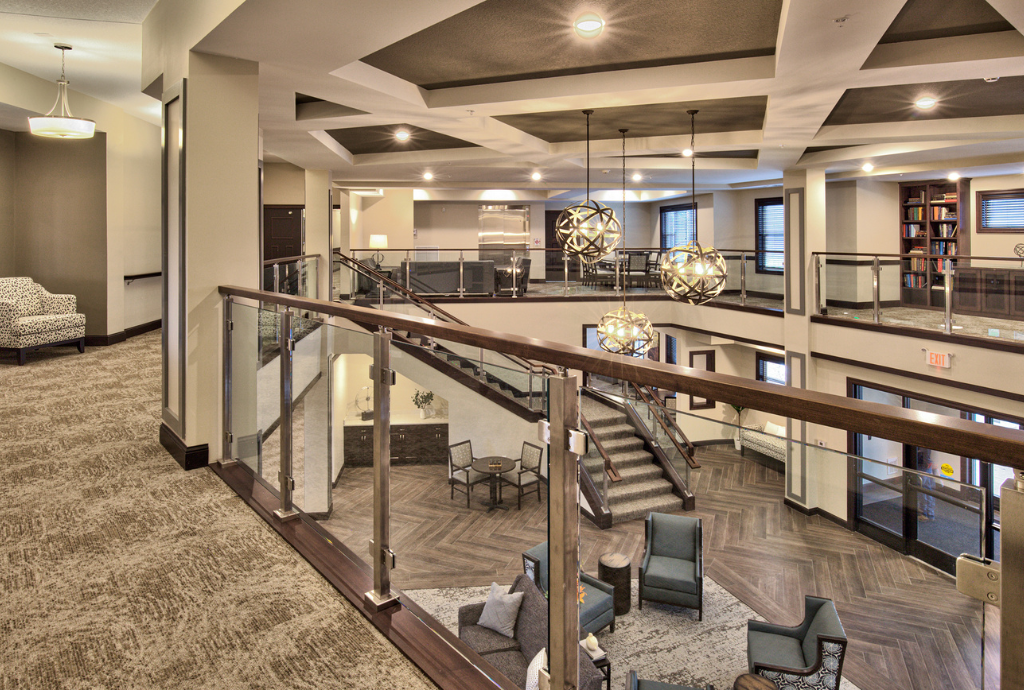 About the Project
Prairie Bluffs Senior Living offers Independent Living, Assisted Living, Memory Care, and Transitional Care to seniors. The interiors offer residents an aura of luxury, and just outside the community lies easy access to the surrounding natural beauty of the 13-mile Minnesota River Bluffs Regional Trail and Hyland Lake Park Reserve.
The two buildings that make up Prairie Bluffs were designed with residents in mind, with neither building overpowering the other. The north building houses 43 units, with the west side of the corridor being three floors while the east side is four floors. The south building hosts 16 units of Transitional Care and 32 units of Memory Care. The remaining units are designated Assisted Living. The north building is connected to the south building by a bridge on the second and third floors.
The community's 141 units include studio, one-bedroom, one-bedroom + den, and two bedroom apartments. Noteable design features include beautiful stonework, glass railings, artful textures, and graceful contours. Indoor amenities include a two-story lobby, two-story dining room, community room, fitness room, nail salon, spa, club room, café and bistro, library mezzanine, theater, and billiards room. Outdoors, residents enjoy many other amenities, including an outdoor kitchen, extensive landscaping, walking paths, a bird watching area, a jacuzzi, front porches, and a dog run.
Project Details
Client: Albert Miller
LOCATION: Eden Prairie, MN
YEAR: 2019
tYPE: Senior Living
STATUS
:

COMPLETED
SCALE: 200,000 sq ft, 141
Units
Team:
Link Wilson, Ben Delwiche, Sarah Stanke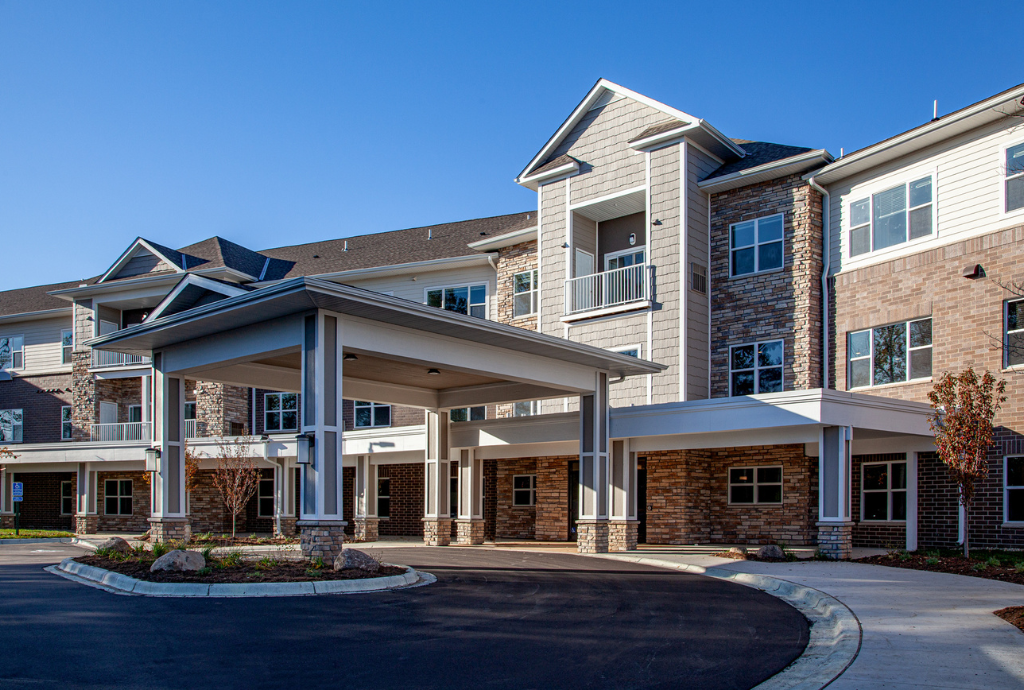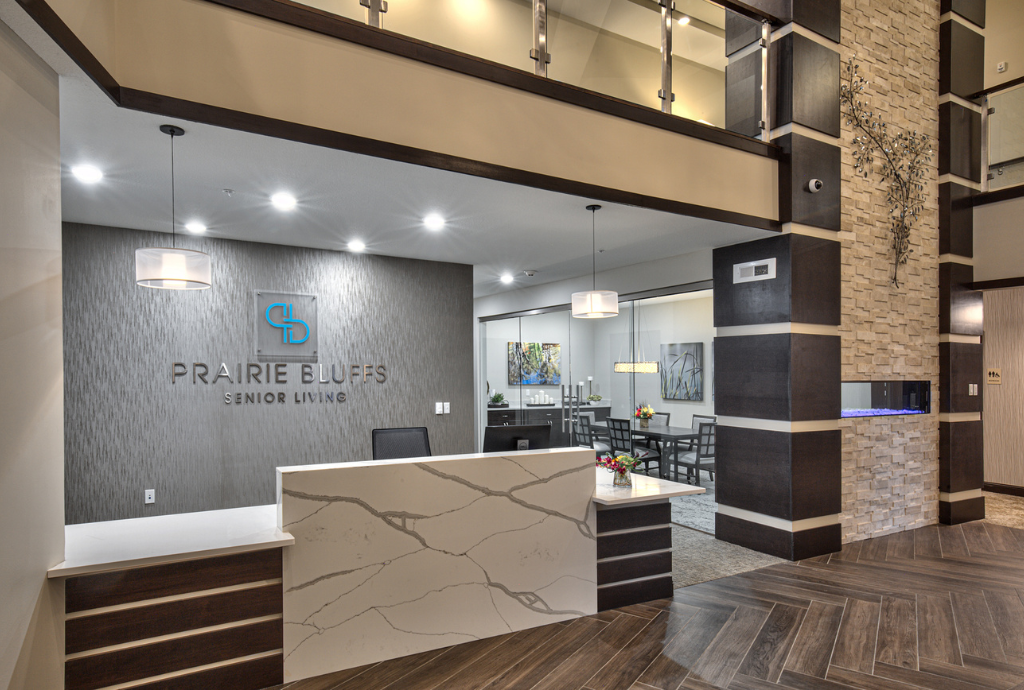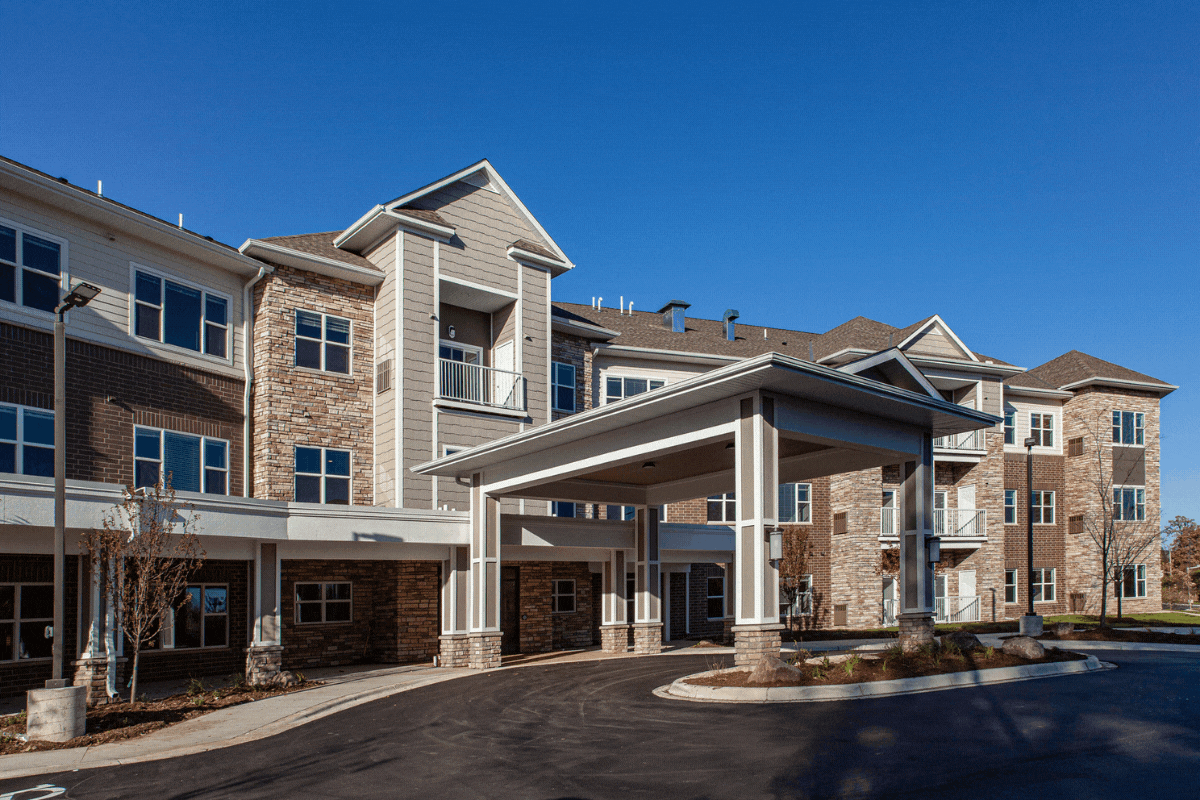 Gallery

Sed ut perspiciatis unde omnis iste natus error sit voluptatem accusantium doloremque laudantium, totam rem aperiam, eaque ipsa quae ab illo inventore veritatis et quasi architecto beatae vitae dicta sunt explicabo.
General Contractor: Nottingham Construction
Civil Engineer/Landscape ArchitectURE: Civil Site Group
Structural Engineer: Sandman Structural Engineers
Interiors: Kaas Wilson Architects